When COVID19 started, the college at which I teach went to teaching online. I had to go out and purchase a white marker board in order to teach virtually from my bedroom. Although the pandemic is not over, we are now back on campus and teaching in person. But should we go back to virtual, I will definitely look at this system which I just saw advertised. bit.ly/3zLMHrN.
Need something from Amazon.com? Save here with this link!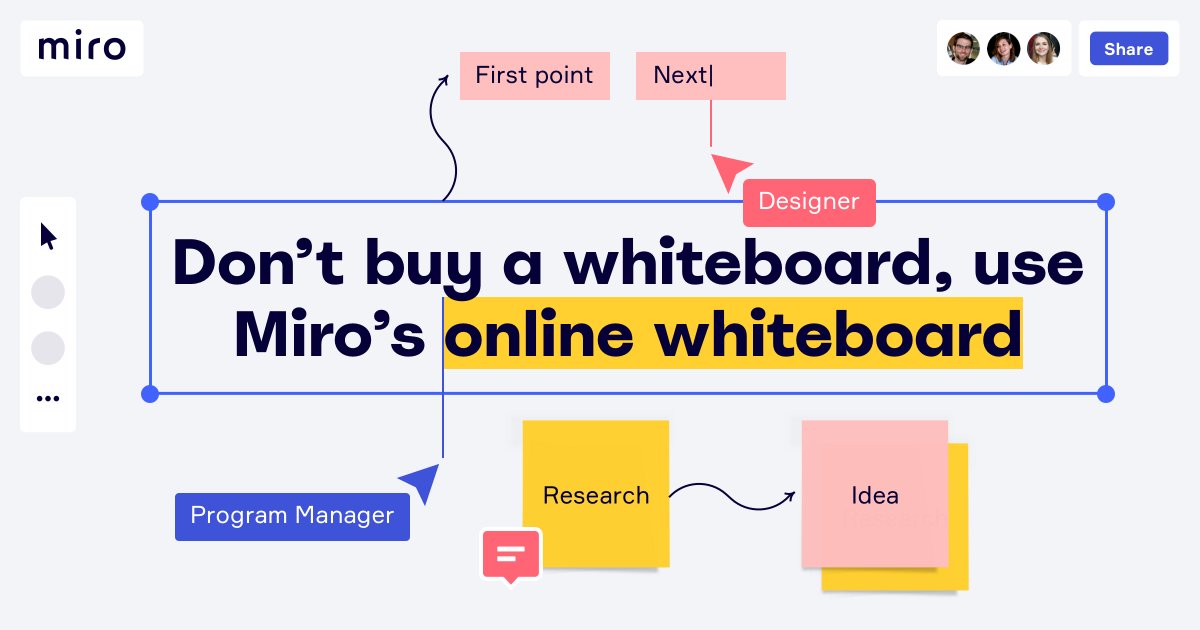 Share resources, assign lessons and lead workshops directly from your Miro board using presentation mode.
Evaluate and adjust with easy sharing, commenting, and linking — plus, an endless canvas for iteration.
The online whiteboard for remote collaboration!
Bring your team together, no matter where they work!
Built-in collaboration! Keep everything on track with tools like chat, comments, sticky notes, and video, which make communication and co-creation simple.
Make meetings more inclusive, engaging, and fun with icebreakers, voting, and a timer for group activities.
Ideate with your team in real-time or asynchronously using sticky notes, frameworks, mind maps, and more.