There are public schools, fundamental schools, charter schools, magnet schools, religious schools, and private schools. Each school offers a different take on their results. Are you looking for a faith based education, college preparation, arts infused, self-paced, un-graded classes, humanities based, math/science based, or with a technology focus? The question should be the same for whatever school you want for your child, is it a great school. I imagine there are specific characteristics of a school for which you are looking, but let me suggest a few things.
ARE THE CLASSROOMS NOISY?
Learning is noisy business. As you walk down the hallway, you should hear a cacophony of sounds:
Students talking excitedly to the teacher,
Students playing,
Students talking excitedly to each other,
Students asking questions,
Students reading out loud.
Chairs scraping on the floor, engaged students are fidgety,
Laughter, learning is fun,
Teachers teaching new ideas and answering questions,
Teachers asking questions of the students,
Teachers reading out loud,
Depending on the grade, student and/or teacher voices raising in song.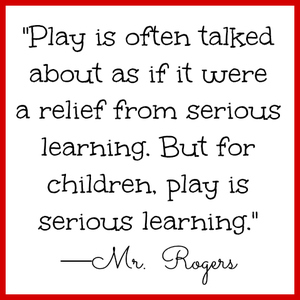 Play is sometimes the best way to learn and lots of fun as well. In fact, learning through play helps to develop imagination and give the student a sense of adventure. Through this, students learn essential skills such as problem solving, working with others, sharing, and the ability to concentrate. And playing can be, should be, noisy!